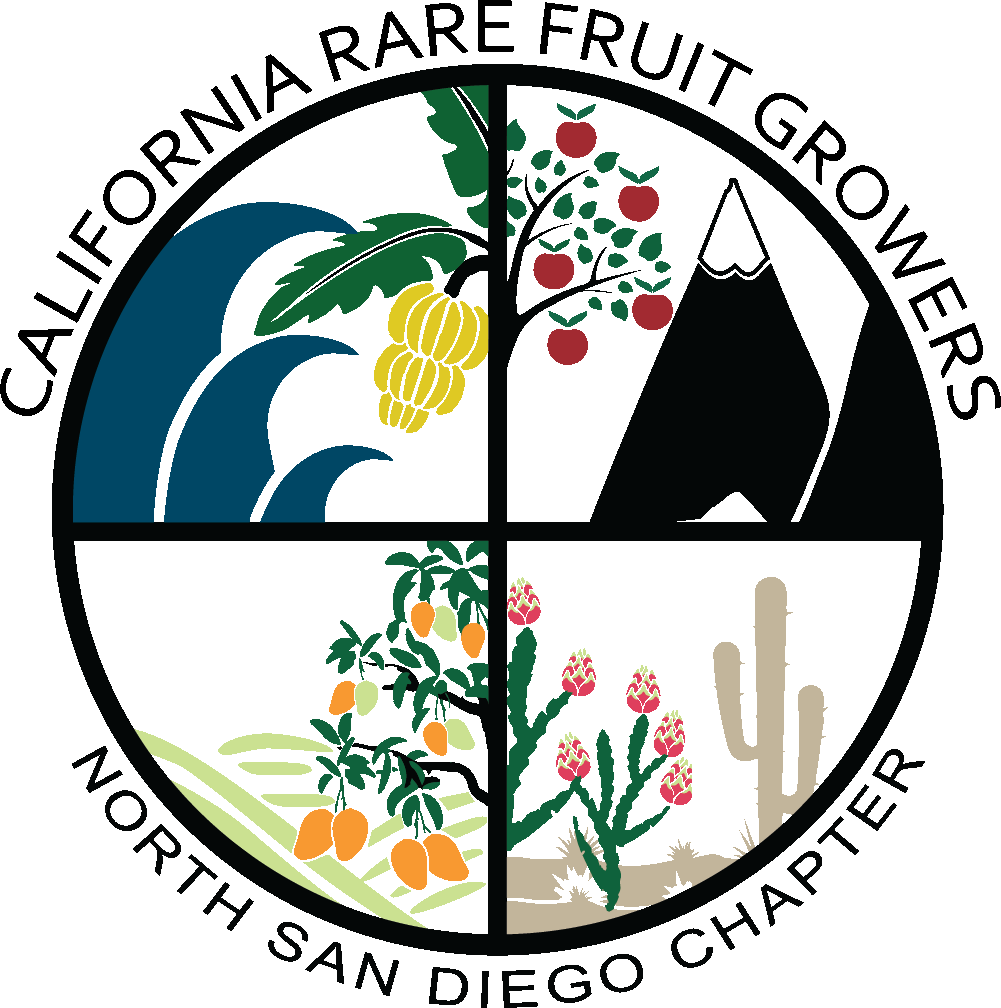 October Chapter Program: Essential Guide to Garden Hand Tools
The October 24 Chapter meeting was called the Essential Guide to Garden Hand Tools. Our presenter, UCCE Master Gardener Jodi Bay, brought a wagon-load of show-and-tell tools and shared not just what they are, but how to use them and when and why to select one tool over another.
We also saw several examples of the difference in quality and why some tools look similar but cost much more. She suggested we invest more in the tools we'll need the most and for the longest time. And finally, a safety tip: when using boiled linseed oil for use in maintaining wood handles, separate the rags from one another, dry them, and toss them out individually. They could catch fire if discarded together!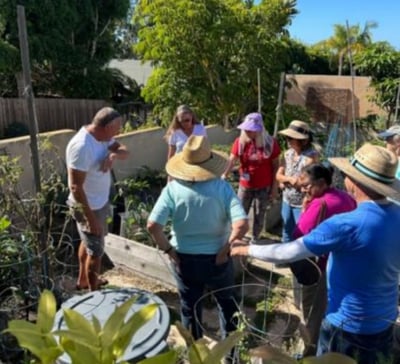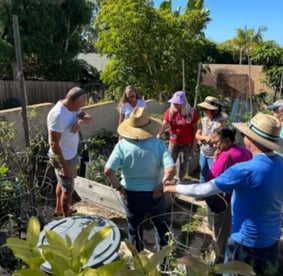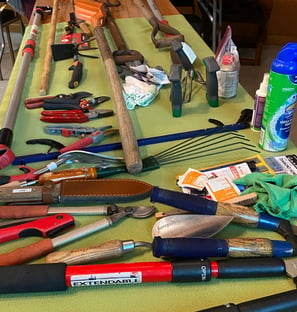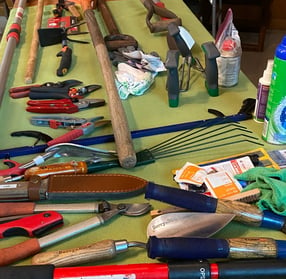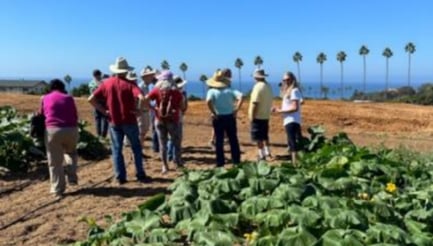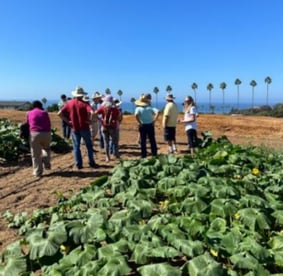 We also took a short walk to the nearby Swami's farm, where acres of beautiful fields overlook the ocean. Tim has been volunteering there, helping to restore the soil and renovate the avocado grove. He also grows fruits and vegetables there for his own use. Among Tim's vegetables was a large patch of hull-less pumpkins grown for pepitas, including Kukoi, Iran, Lady Godiva, and Honeyboat. There is a large avocado orchard full of trees that had been neglected, and Tim helped revive them by cutting them way back, deeply mulching, and having the irrigation turned on. By the time of the tour, all of the trees appeared to be healthy and thriving.
October Orchard Tour
In October, we toured the Cardiff home of members Tim and Elizabeth Lovenberg. They have a little over a third of an acre, with a lovely ocean-view home and pool. In the limited available planting areas, they demonstrate how much fruit can be grown in small spaces. They have squeezed in about 50 or so fruit trees and a large vegetable garden full of interesting varieties, as well as a collection of beautiful ornamentals.
Some of the highlights included the many trees that Tim has grafted, including an avocado tree with 10 varieties grafted on! The trees are planted in a small orchard area, as well as on every side of his house. He likes to grow avocado seedlings in the ground, and then graft onto them when they are well-established.