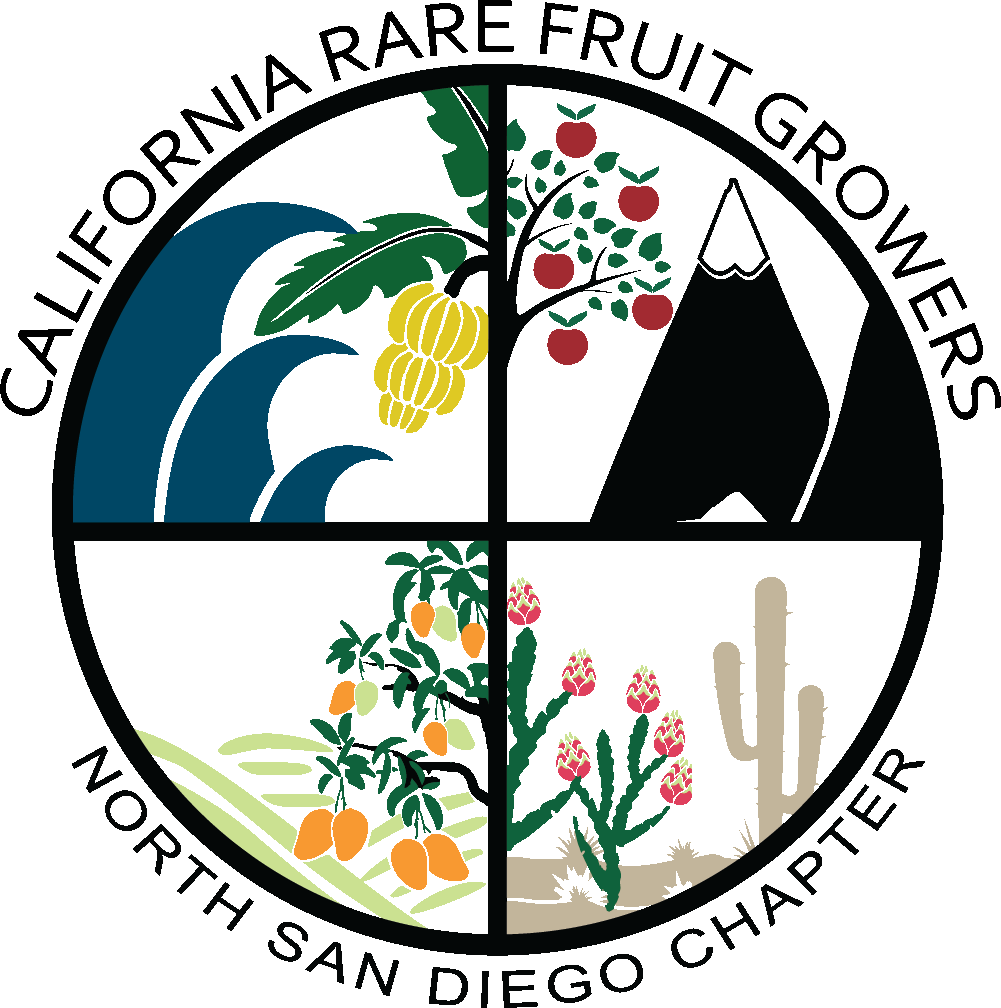 Tuesday, November 28, 2023 from 6:30pm-8:30pm. (6:30-7:00 networking and tasting)
Winter Fruit Tree Care, presented by Greg Alder
A Master Gardener with the University of California Cooperative Extension in San Diego County, Greg Alder will be sharing winter fruit tree care tips specific to where we live, including:
Mulching

Altering irrigation

Grafting

Cold protection

Fertilizing

Pruning

Exploiting rainfall

Reflecting on the previous year of growth
Greg's gardening journey began in a rural village in Lesotho, Africa, where he worked as a Peace Corps teacher. When he returned to live in Southern California, he realized that some of what he had learned in Africa wasn't applicable here. Southern California is not only unlike Lesotho, but unlike most of the rest of the United States, and these characteristics of climate are only the beginning of what makes gardening here different — and what makes gardening here beg for its own sources of information. Greg is author of the popular Yard Posts blog, and grows a good portion of his family's produce on his property in Ramona.
This meeting will be available on Zoom. See the members' area or the latest Chapter newsletter for details.
This evening's program begins at 7, with socializing and fruit tasting starting at 6:30.
(There is no orchard tour scheduled for November)
Saturday, December 9, 2023 from 11am-2pm at Nordic Hall
Holiday Pot Luck and Gift Exchange
Members and family only are invited. Please let us know you are coming by registering you and your family at membership@growrarefruit.org. Registration is limited to 60 people so sign up early.
It is a holiday themed potluck with last name determining what you will bring:
A-I: Main Course

J-N: Salad

O-T: Side Dish

U-Z: Dessert
If you have a favorite holiday dish, feel free to bring that even if not your assigned dish. Let us know when you register if you can help set up from 9-11 am and/or clean up from 2-3 pm. There will be a garden-related gift exchange with a $15-$20 limit.
Saturday, January 27, 2024 from 10am-noon at Nordic Hall
Annual Scion Exchange (details to come)