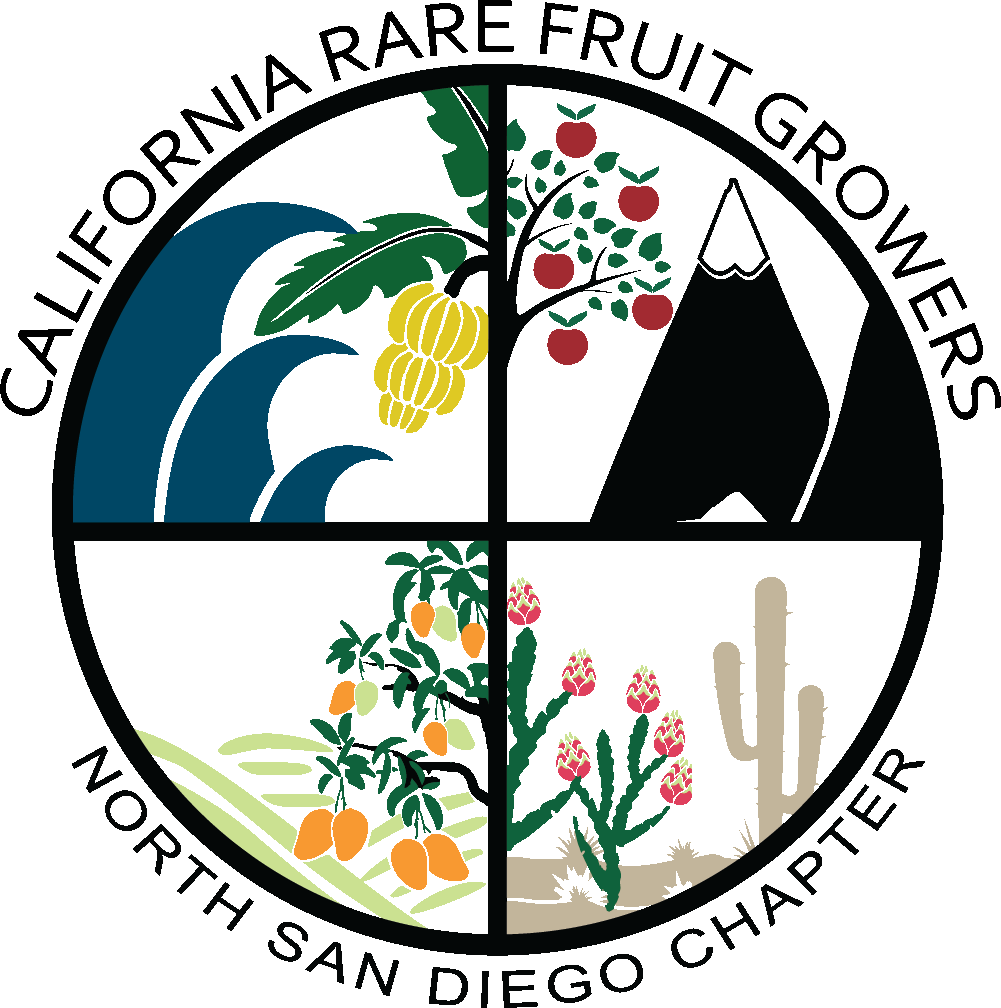 Committee Leader Responsibilities: North San Diego County – CRFG Primary responsibilities of each committee are defined and number of members needed in parenthesis (includes the lead).
Membership Committee (2)
Accept membership applications and annual dues, responds to each new/renewal membership via email of acceptance and sends new member emails to the chair for follow up welcome email.

Provides all dues payments to Treasurer in a timely manner.

Document members' names, contact information, and dues status in Excel.

Document attendance of members and guests at all meetings and events.

Track attendance and report to the board of directors upon request.

Report new membership activity in the monthly board of directors' meetings.

Communicate with members via email as needed and with approval by the board chair.

The Membership Chair is the sole person allowed to communicate to full membership via email and does so via the "undisclosed list" methodology.
Nominating (3-4)
Lead is selected by the Co-Vice Chair

Responsible for organizing annual elections of the board of directors – process and timing is guided by the Chapter Rules and Regulations

January/February – committee member selection and information gathering regarding intent of sitting board members to remain or exit.

March – solicit membership for those interested in participation on the board of directors whether or not the sitting board member desires to remain (see rules and regulations)

April – provide slate of candidates at the Chapter meeting, and lead the voting process
Orchard Tours (2)
Community outreach about the chapter and the desire to provide educational opportunities through visits to private orchards, public/private nurseries, farms and gardens

Schedules tours with day/time in conjunction with direction from the present board of directors

Provides written description of event, instructions for registration in advance of the tour and additional written description/photos after the event for timely posting on the website and other publicity outreach.
Scholarship Committee – CRFG, Inc. (2)
CRFG Inc HIGH SCHOOL SCHOLARSHIP PROGRAM (2023)
Purpose: To provide financial assistance to qualifying high school senior students.
Attends all meetings

Publicize the program using agriculture teacher contacts in the chapter local area

Attract qualified candidates: Preference will be given to high school seniors who have shown great interest in Agriculture or Plant Science

Once notified by Inc that monies are available for scholarships, Inc will send their copy of the newest scholarship application to be sent to schools on Inc's list of High Schools with Agriculture programs.

Promote fruit growing interest and education

Provide four $500 Scholarships in the 2023 academic year.
Plant sales (2-3)
Plan, organize and manage all events where plant sales are occurring (typically 2 times annually).

Work with the Board of Directors to announce plant sales at least two months in advance of agreed upon date of plant sales.

Safely collect plant sale revenue (with assistance from the Treasurer).

Arrange for the accessories needed for plant sales (tables, signage, banner, pop-up canopy, etc.)

NOTE: only edible plants may be sold, so that there are no tax obligations.
Social (3-4)
Plan, organize and manage social events, including summer picnic/potluck and holiday party/potluck

Arrange for accessories needed, e.g. tables/chairs, decorations, eating utensils (reimbursement provided for items approved in advance by the board)

Greeting announcement, guidance of the event through stages and closing announcements to the group of attendees.
Tasting (2)
Accepts donated and prepped fruit at Chapter meetings

Labels and displays fruit in safe-for-consumption environment

Returns tasting table(s) to the original form following the meeting

Acceptance of citrus (fruit only) related to the HLB issues in San Diego county ---- members located within the boundaries of a containment area may not bring citrus fruit to share
Publicity (2)
Manage the chapter publicity sites: Facebook and MeetUp.

Respond to any communications via these sites

Requires daily review of site activity and monitoring of posted communication
Website (3-4)
Schedules and leads committee meetings

Ensures the up-to-date maintenance of the site (through self or proxy)

Recruits and appoints committee members based on present website needs

Manages website communications (under guidance of the board of directors) with the goals of attracting new members, providing existing members with pertinent information, and overall aesthetic appeal of the site